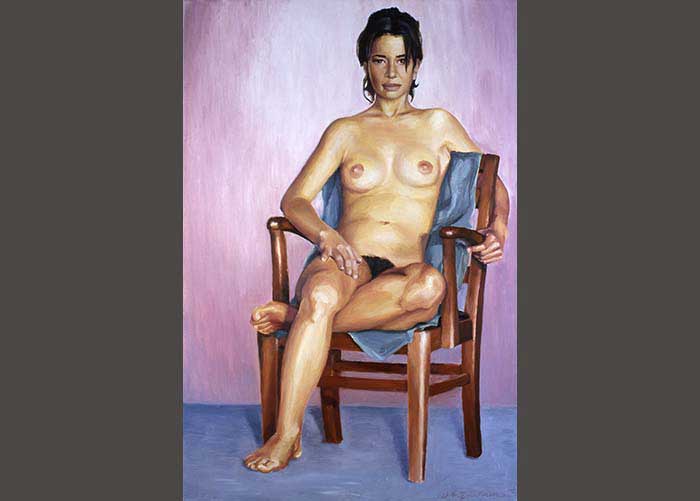 ABOUT THE ARTIST
I have always liked art. Drawings crowded the margins of my childhood notebooks, often spilling over and leaving little room for… well… notes. Like didn't bloom into love, however, until I met the human figure.
It happened during a routine assignment in a college painting class. We had three weeks to paint from a model, and I quickly fell for the lilting forms, complex colors and expressive movements. That early effort is pictured to the right. It was only much later that I realized the attraction was more than just aesthetic. After all, each of us has an inescapable, born-with-it connection to the body.
Since that early class, my art has branched out. Traditional oil painting has (mostly) given way experimental mixed media including drawing, printmaking, papermaking, sculpture and digital art. What remains constant is my deeply felt passion for the body as a means for artistic communication. Sometimes I use the figure as subject matter: altering and distorting forms to create conceptual metaphors. Other times my work is more about what it means to be an embodied entity. Either way, I always seek to create an experience for you, the viewer.

Follow D. L. Zartner on Instagram

Like D. L. Zartner on Facebook!