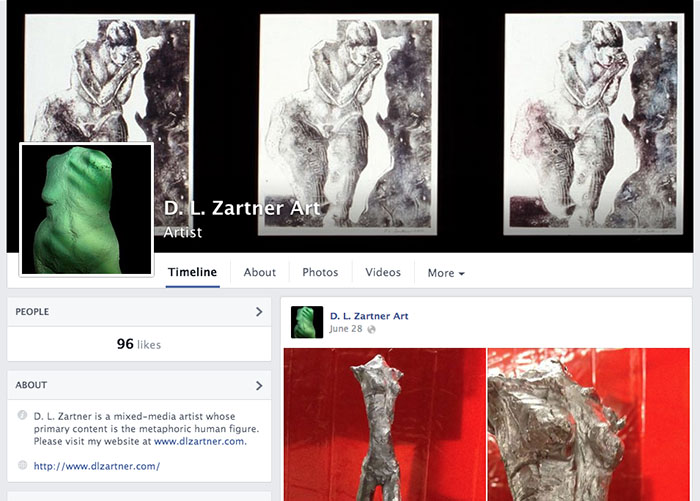 SOCIAL MEDIA AND PORTFOLIOS
I am building a social media presence. Currently, you can follow me on Instagram for images from my life and studio. Like my Facebook page for finished artwork and announcements. Follow Tumblr for portfolio updates and Twitter general arty updates. Finally, I recently set up an Etsy Store and a DeviantArt to showcase selected art-for-sale and art-related play.

See images from my life and studio on Instagram

Like D. L. Zartner Art on Facebook

Follow D. L. Zartner's portfolio Tumblr

Get studio updates on Twitter
NEWS AND PUBLICITY
Press release for Backward and Forward, my June 2013 show at The Framemaker in Clarksville, TN

Backward and Forward
Feature articles on my work available online for a limited time.